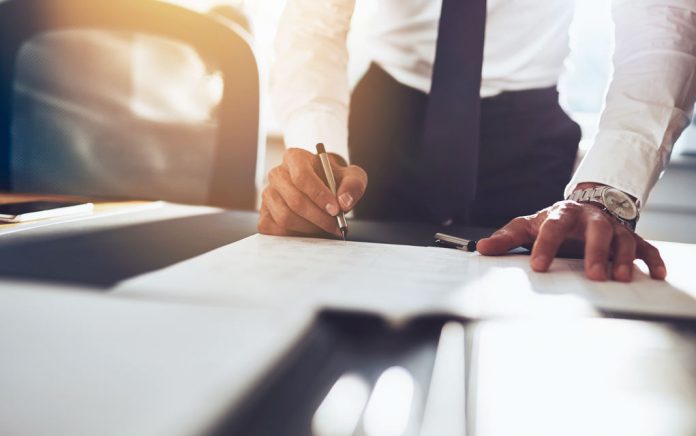 Those exciting crime shows with clever attorneys solving and prosecuting crimes can keep us riveted for hours. They may even inspire people to want to enter the legal field for their career. Keep in mind, though, that being a high-powered lawyer isn't the only choice if you want to jump into law.
A legal aide is responsible for a variety of tasks that are designed to support attorneys. Completing research and compiling the results in reports, organizing files, answering clients' questions and preparing for trial are just a few of the many interesting responsibilities that belong to a legal aide.
Education
While an attorney must obtain a four-year degree before attending law school, successfully completing an associate's degree in paralegal studies can often get you started in a career as a legal aide with an entry-level job. On-the-job training is usually the next step.
For those who want to advance their careers or want to have more options at the outset, many universities and colleges also offer bachelor's and master's degrees in the field. After you've completed your education, obtaining a specialized certificate provides more employment options for legal aides. If you already have a bachelor's degree in an unrelated subject, you can obtain a speciality certification.
Specializations
Just like an attorney, a legal aide can choose to specialize in a particular area of law. Family law, real estate law, estate planning and corporate law are just some of the specializations available.
Salary and Benefits
The Bureau of Labor Statistics notes that legal aides average about $49,500 in yearly salary. The legal aide field is expected to grow by eight percent between 2014 and 2024. In 2014, there were about 279,500 legal aide or paralegal jobs in the United States. While legal aides can work in all types of organizations, most of them work at corporate legal departments, governmental agencies and law firms.
If you're interested in chasing after a rewarding career that allows you to make a difference in people's lives, becoming a legal aide may be right for you. In this field, you can use your people skills and knowledge of the law to have the career you've always dreamed of.