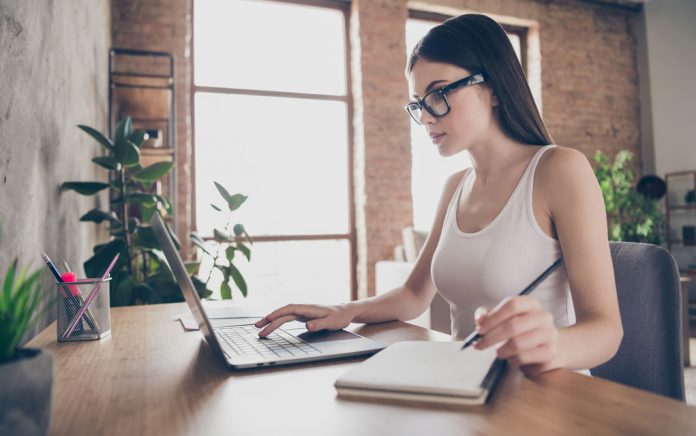 (DegreeAdvisers.com) – Engaging in online classes can be just as rewarding as going to school in-person. But just because you're learning from home doesn't mean you can hang out in your PJs and take things slow. To succeed in your online classes this semester, you'll need a plan that will help you stay productive.
Here are some tips to give you a solid head start.
Talk to an Adviser
Your adviser serves as a major source of support while you're registering for online classes. Having open conversations with them allows you to stay informed and choose classes that align with your career path. Feel free to ask any questions you have about your classes, no matter how random they might seem. It will save you loads of time in the long run.
Develop a Reliable Schedule
One of the challenges of remote learning is mastering the art of time management quickly. Online classes are often more flexible than brick-and-mortar classes, which means you may have any number of schedule conflicts to deal with. Plan your work schedule in advance to save time. This will help you deal with disruptions and roadblocks.
Create the Ideal Workspace
Is your workspace set up to reduce distractions and keep you on task? A disorganized office can make it harder to concentrate when you're trying to work. By taking the time to declutter and minimize possible distractions, you'll be able to create a space that fosters high-quality learning.
Learn How to Use Group Apps and Software
Taking a remote class often means using apps like Zoom, Skype, Microsoft Teams or Google Docs. It's a good idea to learn how to use these in advance so that you feel comfortable with them on the first day of class. Even if you just learn the basics, you'll be better equipped to navigate the latest technology when discussions or group projects come up.
Build Relationships With Your Professors
Fostering good relationships with your professors can be more challenging when you're learning from a distance. If you're willing to put in the work and communicate with professors on a one-on-one basis, you'll feel more comfortable asking them for help. In most cases, they'll be more than happy to answer your questions and do whatever it takes to help you learn.
Online learning takes discipline, patience and hard work. You can gain just as much from an online education as you can from an in-person one when you're willing to go the distance. Start preparing today with these tips, and it could be your ticket to success and the degree you've always imagined!
~Here's to Your Success!
Copyright 2020, DegreeAdvisers.com