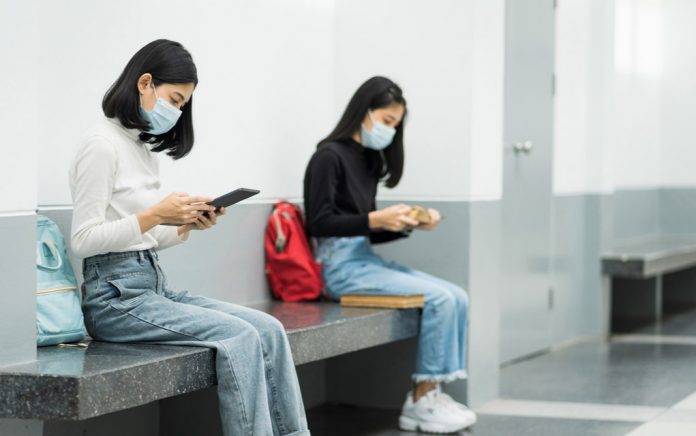 (DegreeAdvisers.com) – During uncertain times, it can be hard to plan for the future, especially college. But what about the colleges themselves? How are they able to maintain the school as a business if students aren't attending full time? This includes international students who typically pay top dollar. Here are some points to consider.
Lingering Threat of Coronavirus
Coronavirus got us stuck in this disastrous situation in the first place. COVID has taken over the country and the world by shutting places down and using extreme measures to social distance to stop the spread of the virus.
This also hampers international students from traveling, resorting to online learning and leaving many to hold off entirely on enrollment, according to the Wall Street Journal. This makes schools take a super hard hit, creating a financial crisis that won't be resolved anytime soon.
International Students Pay Full Tuition
In most cases, international students pay their full tuition up front. This is a real advantage to schools that need those funds to keep doors open and professors in a job.
CNBC reports that, prior to the coronavirus outbreak, the number of Chinese students in the U.S. was over 370,000. Now, with traveling and safety restrictions and the termination of visas, that number is very low.
Because dorms are closed and many restaurants and transportation services have adjusted public safety guidelines, international students are forced to stay put. This not only cripples the local economy; it hurts colleges too.
Less Outside Funding Donations
Because universities may be shut down, they can't run campaigns or fundraisers like they used to in the past. Inside Higher Ed explains that donations play a large role in helping institutions maintain their financial drive and prosperity. Having less annual funding from high-end donors and alumni can alter growth in certain schools.
Financial Aid Suffers
Because most international students don't use much, if any, financial aid, universities rely heavily on these funds. It can be an advantage, but it also reduces the amount of federal aid that the school gets as a whole, therefore affecting campus revenue.
On a positive note, US News reports that the Supporting Students in Response to Coronavirus Act gives $1.2 million to deserving students. These funds are used for basic needs, such as food, housing and childcare. This may be able to help some students stay afloat while campuses slowly or partially reopen.
Time will tell when it comes to seeing which colleges will persevere and which will bear the brunt of this economic shortfall. We have a long way to go when it comes to finding a sense of normalcy post pandemic. Whether you're an international student or not, just remember to keep your goals in sight. Have hope and believe the very best is yet to come!
~Here's to Your Success!
Copyright 2020, DegreeAdvisers.com